Characters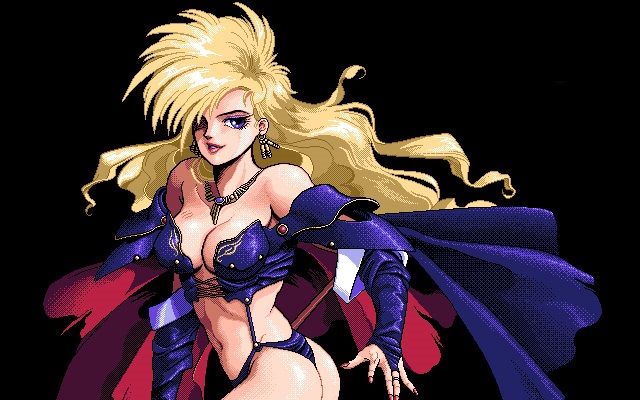 Dela Delon
24-year-old sorceress and bounty hunter.
Convinced that Ares is connected to the death of her old master Balcan 7 years ago, her obsessive desire for revenge leads her to pursue him wherever he goes. (The circumstances surrounding Balcan's death remain unclear.) While Dela's magical power is promising, her almost astonishingly short temper makes her prone to rash decisions, and more often than not, she ends up caught in the very traps that she sets for her arch-rival.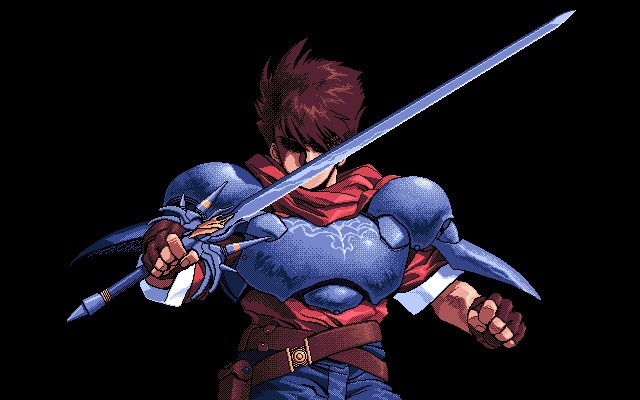 Ares Toraernos
26-year-old wandering swordsman.
The bounty on Ares' head is worth 1,800,000 gold. He obtained the Planet Buster during his trek through the buried nation of Vittoria. He formerly worked as a mercenary, but the tasks that befell him would often clash with his belief in acting only in accordance with his own judgment. Even when others beg him for aid, he turns them down. Heroic sagas are left behind wherever he goes, but they remain just that -- sagas.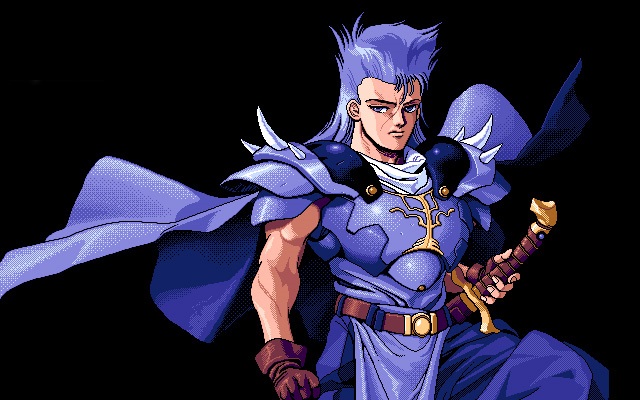 Karl Caless
26-year-old mercenary.
Little is known about Karl's background from before he and Ares became acquainted as fellow mercenaries. He excels at mounted combat. After the prophet Benedicte was bestowed his oracle, Karl was hired by King Badorrer of Bundevia to lead a mercenary squad to capture Ares. But Karl is torn between his assignment and his memories of the camaraderie and rivalry he once shared with Ares...